January 16th, 2013 by
Adam Parduhn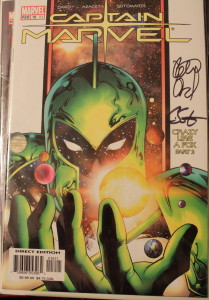 On December 30th, prolific writer Peter A. David suffered a stroke. I had the fortunate opportunity to meet him at C2E2 2010.  I remember C2E2 2010 as being kinda cramped in the smaller Lakeside building of McCormick Place, but it was the first year and no one really knew what to expect.  I was a huge fan of Captain Marvel.  I loved the story but was really into the amazing colors by Chris Sotomayor.  When talking with Doug about getting some of my Captain Marvel issue signed by Sotomayor, I'll never forget his reaction: "You know Peter David is just sitting right over there, right?" Coming from the Wizard World conventions where more well-known creators were only being hosted at publisher booths that required you to wait in long lines, I was kinda shocked at the wealth of talent in the Artist Alley portion of C2E2.
Peter David was incredibly personable and great to talk to.  He gave some behind the scenes stories of the Captain Marvel book.  You could tell as he was flipping through it and commenting on the art, that he was not only looking at the book as something he helped create but as a fan of the book or medium as a whole.
So as we wait patiently for news from his blog or his twitter on his recovery, allow me to share with you some of my favorite Peter David books.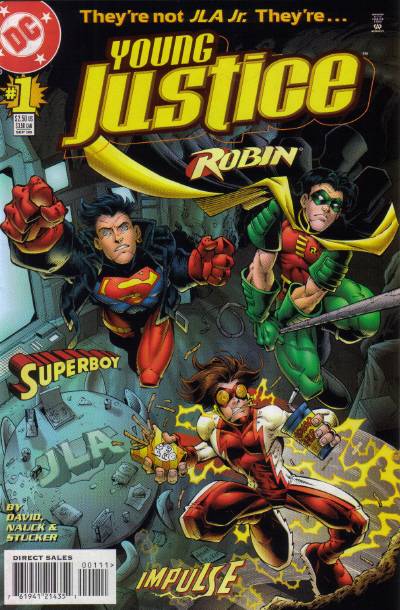 The inaugural issue of DC's (at the time) pre-Teen Titans, starts out with the 3 main characters: Superboy, Impulse, and Robin camping. The trio each have nightmares, all of which put the dreamer in previous controversial Peter David story-lines. Robin dreams that his hand has been lost and replaced with a bat-arang. Batman comments, "Don't worry Robin, no one will notice. By the way, have you ever considered growing a beard?" This of course is in reference to David's work on Aquaman, where in not even the bearded Atlantian's hook hand could save his lack luster sales numbers. In Superboy's nightmare, he acquires energy wings, similar to a Peter David storyline in Supergirl. And finally Impulse's nightmare consisted of rapid changes into pin-striped suits (Grey Hulk) and eventual full blown dumb Green Hulk, harkening back to Davids epic run on Marvel's Incredible Hulk.
Very Meta.
No Peter David list could be complete without this amazing introspective analysis of a superhero team. This issue followed up the action packed X-Cutioner's Song crossover with an issue of… people talking. That's right. No action. And as it turned out it gave amazing depth to the characters. The team is seeing a therapist, and you get to see interesting revelations about what makes these characters tick. You see insecurities in Polaris and Havok. You get a story-based reason why most writers handled Quicksilver as an arrogant asshole. And the one I found most touching was Guido (Strong Guy)'s coping with his immensely painful powers.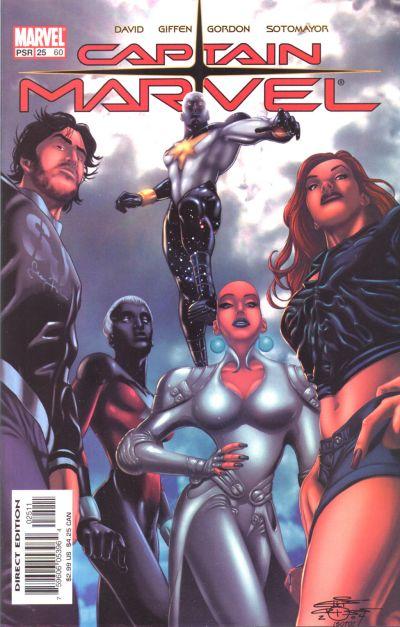 I loved this whole series so much. Getting it month to month was one of the things that re-kindled my love of comics. From Marv going back and forth through sanity to using his godlike powers to attempt to solve world peace. I loved this series and was really, really sad when I read that issue 25 would be the last. Peter David also must have been sad and angry that the book was canceled because issue #25 is blatant with its disdain for forces it can't control essentially shutting the book down and breaking the fourth wall doing it. In this issue you are treated to what I would imagine to be a wrap party on a TV show that got canned half way through the season. Years later, I watched the finale of Batman: Brave and the Bold (as referenced in Fatman On Batman), and found the structure to be the same as this book.
We here at OpenCBDB hope Peter a swift and thorough recovery.  Please check this out for information on how to help.