September 9th, 2015 by
DougVonDoom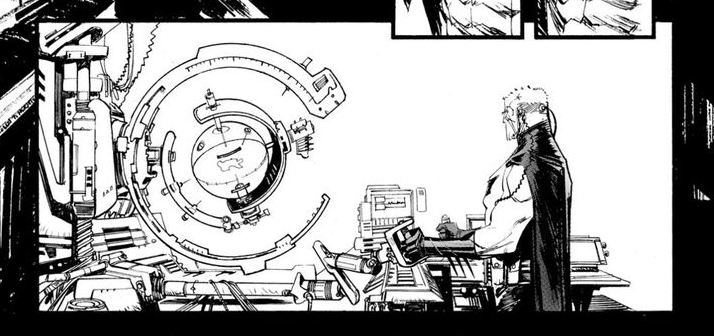 I have three small kids ranging from 2-8 years old. They love reading comics and books alike, and as a result I pick up all sorts of free and cheap comics to place in my spinner rack at home for their reading leisure. As you can image its full of Free Comic Book Day titles and any free promo comic I pick up from my local shop, Comics 2 Games. I just happen to be cleaning up our reading room (putting books away my kids didn't put back on their own) and I noticed on my spinner rack the Detective Comics #27 freebie that DC put out back in July. I can remember grabbing and thinking how cheap it was that they re-used the Greg Capullo Batman Zero cover for it. It's a free comic, so I gave it to the kids. Upon glancing at the cover this time around, I noticed something I hadn't before. One name caught my attention. Sean Murphy. Why hadn't I noticed his name before? Interest peaked, I sat down and gave it a read and holy hell was I pleasantly surprised, and oh by the way… it has a very interesting impact on the current Batman story arc.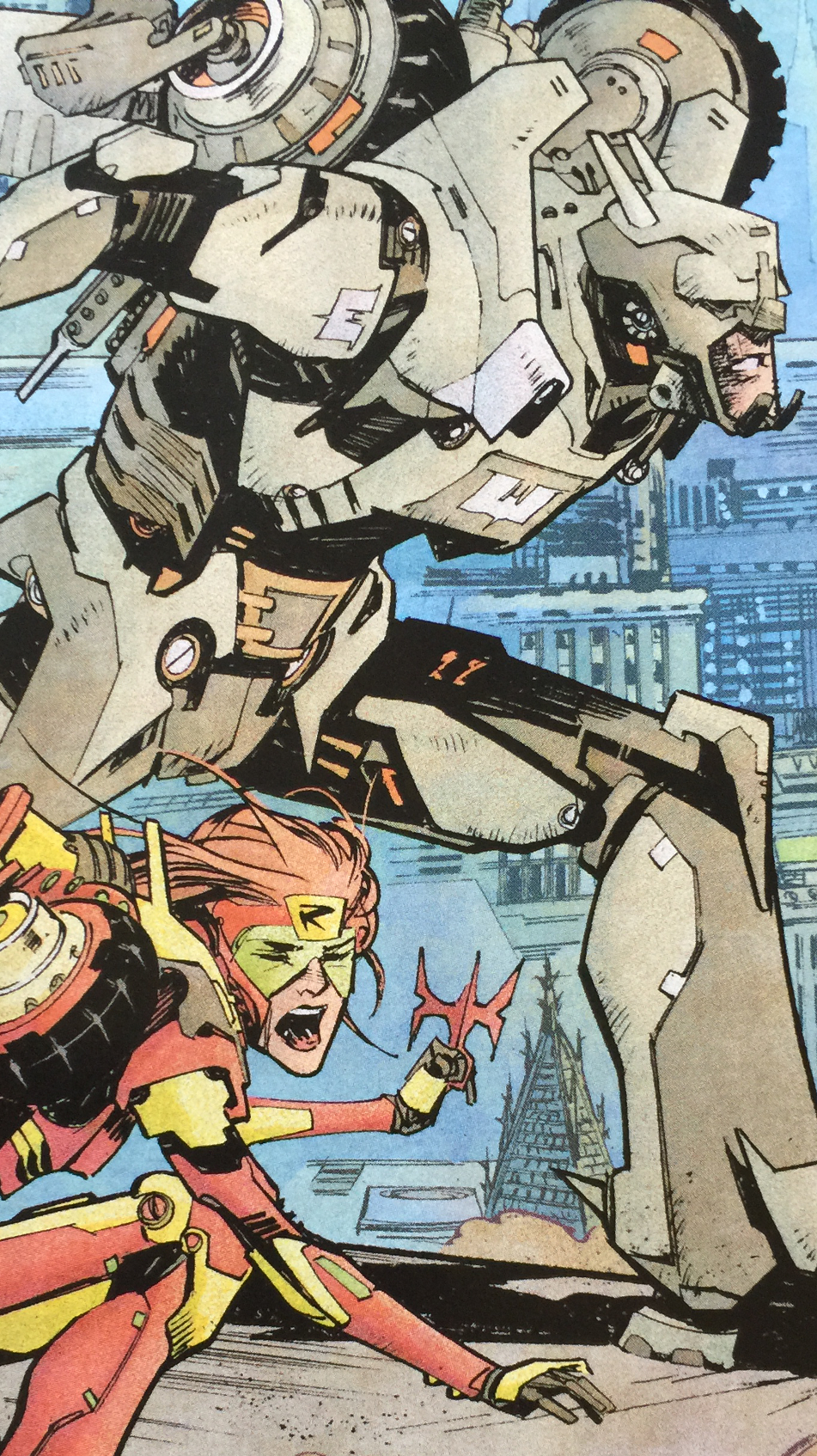 Why Sean Muphy? Sean Murphy has done amazing work with some of the industries best writers. Back in 2010 he penciled Joe The Barbarian with scribe Grant Morrison , a limited series published under DC's Vertigo imprint. Joe The Barbarian is a story that follows a young type 1 diabetic teenage boy that falls into a state of hypoglycemia and starts to hallucinate a fantasy world that is comprised of toys and story book characters from his youth. Grant Morrison does it again, he produces yet another great read.
Continuing in the same fantasy vein, Murphy follows up Joe The Barbarian with another Vertigo limited series with Scott Snyder entitled The Wake in 2013. This sci-fi/horror tale takes human evolution in a different direction. The story starts in modern day in an underwater facility where a drilling crew has trapped a horrific creature, then jumps us 200 years into a flooded dystopian future to see the fate of human-kind. This is a real fun sci-fi horror read. Scott Snyder always delivers and Murphy is great.
Currently Sean Murphy is working with Mark Millar at Image Comics on a series called Chrononauts. Two buddies have created technology that sends satellites through-out time to televise historical events straight to viewers at home. They then devise a plan to harness that technology in a suit to send themselves back in time to be feet on the ground. Something goes wrong and the first friend gets lost in the time-stream. When the second buddy goes to find his friend, he lands in 14th century to find a group of militants with machine guns, jeeps and helicopters fighting off Gengis Khan and his marauders. Of course his best friend is source of the chaos. Instead of trying to fix everything, the friends decide to live it up in the time-stream, only they don't realize that a special services team has been dispatched to find them. This is a very fun read andSean Murphy's movie parody covers are great. (top gun parody here)
Long story short, everything that Sean Murphy has been a part of has been gold. When I saw his name on the cover of the Free Detective Comics #27, I had to check it out, even if it was just going to be a straight Batman pin-up. (I knew it was going to just be a pin-up)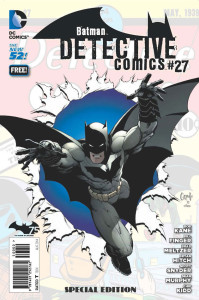 Free Detective Comics #27 was released by DC Comics on July 23rd, 2015 to commemorate Batman on his 75th birthday. This free issue was made available to fans through thousands of comic-book retailers nationwide.(press release here)
The first half of this free book is a reprint of Detective Comics vol 1 #27, the first appearance of Batman.  The second half of the book is two re-printed tales from Detective Comics Vol 2 #27. The first being Brad Meltzer and Byran Hitch's modern retelling of Batman's first appearance and the second is a reprint of Scott Snyder and Sean Murphy's story entitled "27".
"27" opens with Bruce having a dream and then suddenly awakened by a voice. He can't make sense of his surroundings and neither can we. He is in the bat-cave, but not the bat-cave we know. The Alfred/Master Splinter mash-up by his side is talking in riddles. He calls him Bruce and Bruce demands to know who he is. The Alfred/Master Splinter Mash-up begins a larger explanation. He explains that he and Bruce are one in the same. In the beginning, the original Batman grew too old and devised a way to make sure that there would always be a Batman. Batman creates a device that allows him to clone himself and thus for tens of generations there has always been a Batman. Batman had determined that the useful life of a Batman clone is about 27 years. Every Batman must prepare for the next Batman in the 27th year of them being the Batman. (and there is our homage to Detective Comics Vol 1 #27)
During the monologue Sean Murphy gives us a montage of countless future versions of Batman and Robin. We see a Mad Max/DeathRace version, a Robotech Cyclone looking suit and a slightly skewed Batman Beyond take. All of this culminates into decision day. Bruce must decide if he will take on the mantle or not. Of course we know what he decides and thus the story never ends.
"27" has that great look and feel of an Elseworlds story. Fun, what if type scenario, that makes comics enjoyable. If you haven't picked up a copy of Detective Comics Vol 2 #27, you should stop by your local retailer and ask them if they have a copy of the Free Detective Comics #27. Its free, so what do you have to lose?
Until Next Time…
So is Scott Snyder and Sean Murphy's story a fun what if/Elseworlds story? or does it play a role in the current Bat-Verse continuity? If you are current reader of Batman and you haven't read Batman Vol 2 #43, then may want to skip the spoiler below. Otherwise click the thumbnail and see how "27" ties into current DC New 52 continuity.
SPOILER ALERT: CLICK THUMBNAIL AT YOUR OWN RISK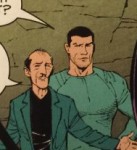 Like what we're talking about? Then hit me up on twitter and/or our facebook or google+ page and let me know what you like or don't like.